Our salmon are in trouble. Toxic runoff from our roads and highways enter our waterways when it rains in the form of stormwater, harming wildlife and human health. Recently, scientists from Washington State University, U.S. Fish and Wildlife Service, the National Oceanic and Atmospheric Administration and the University of Washington-Tacoma discovered that one chemical in this toxic mix that is present in all types of tires – 6PPD – is particularly harmful to salmon. 
While there is no known replacement for 6PPD, there's still hope. Green stormwater infrastructure, such as bioswales and rain gardens, are extremely effective at filtering this toxic runoff naturally before it reaches our waterways.This year, the Washington state Legislature has the opportunity to pass funding to build a project under the I-5 Ship Canal Bridge in downtown Seattle, the busiest freeway corridor in the state.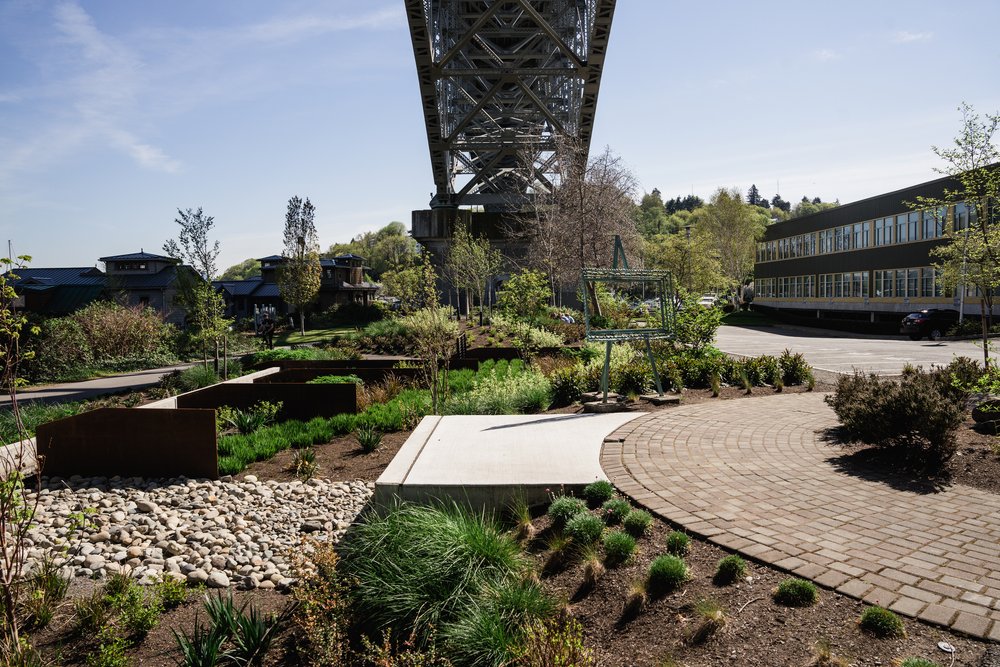 In part thanks to the dedicated efforts of the environmental advocate Senator Reuven Carlyle, the state Senate has included investments in their Capital and Transportation budgets totalling $10 million to design and install a bioswale that would treat 40 million gallons annually, and lays the foundation for filtering an additional 900 million gallons, cleansing the stormwater flowing into the ship canal and supporting salmon recovery. The location of this green stormwater infrastructure is strategic and a good investment—downspouts capturing runoff from a large area of the freeway and surrounding neighborhoods are concentrated already in a small area, meaning we know where to site stormwater infrastructure to have the biggest impact.
However, the Senate's counterparts in the House haven't done the same to include this $10 million in their own budget. Salmon are depending on us. Can you take two minutes to use your voice and send a note to your representative to prioritize funding for this project in their final budgets? 

CONTACT YOUR state REPRESENTATIVE

We know these projects work. Myriad partners from public agencies, private businesses, and nonprofits, including Salmon Safe and The Nature Conservancy, collaborated on the Aurora Bridge Bioswale project. It now filters 2 million gallons of stormwater annually, and can serve as a model for the I-5 bioswale and other future projects. Check it out in our latest video: 
Green stormwater infrastructure projects have the potential to revitalize the health of our waterways, salmon, and communities through an innovative and nature-based approach. We are thankful for the Senate's leadership to allocate funding for the biggest bioswale in our state, but we need the state House to do the same—and we need your help to cross the finish line. Please, contact your local representative using the form below and ask them to invest in our salmon's future today!
Banner photo: Aurora Bridge Bioswale by Courtney Baxter/TNC.